Khau Pha flight point is famous for the phrase "Fly in the golden season" because we can fly and see the beautiful terraced fields during the ripe rice season, breathing the aroma of rice from above.
At the end of September and early October, people from all over the country come to Mu Cang Chai to admire the masterpiece of nature and human labor.
The paragliding starting point is from the top of Khau Pha Pass – the highest peak of the four great peaks of the Northwest Pass, located at an altitude of about 1,200 meters above sea level, surrounded by a sea of white floating clouds.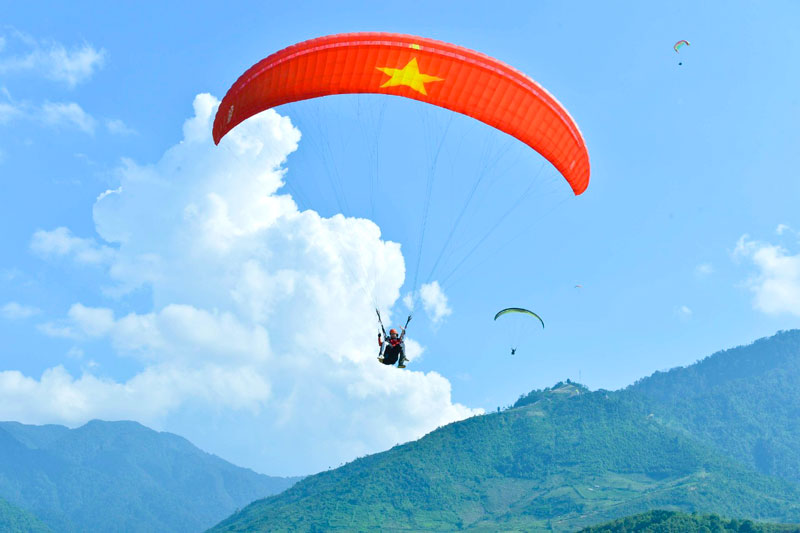 From the paraglider, you can see the green, yellow stretches in the middle of the majestic highlands…
Not just paragliding, coming to Yen Bai on September and October, visitors can admire the terraced fields, raspberry hill, flowers …